Sleep plays a very vital role in our whole well-being. In fact, a good night's sleep is as important as healthy eating and exercise. Unfortunately, these days, so many people have erratic sleeping patterns due to various interferences, so they are sleeping less than the quality required for a healthy lifestyle.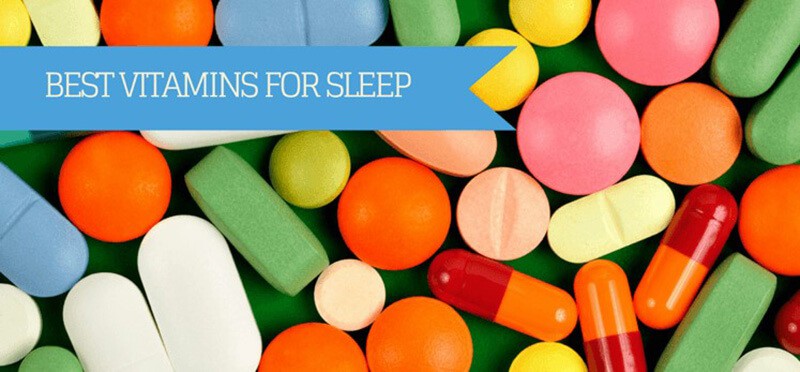 Best Vitamins For Sleep
Studies have shown that poor sleep and low Vitamin D levels are associated, and although the basis of this relationship has not yet been identified, research has found that there are Vitamin D receptors on certain brain areas that control sleep.
The SR Vitamin D3 can help supply that Vitamin D lacking in your body without the risk of being over exposed to sunlight. Its soft-gel capsules contain coconut oil that helps the vitamin get absorbed easily by our body. 
Vitamin E acts as an antioxidant that helps fight restless leg syndrome, making it easier for sufferers to fall asleep. Aside from that, it also provides relief against hot flushes and night sweat for women suffering from menopause, therefore improving sleep quality.
Sundown Vitamin E is a great combination of immunity booster and antioxidant support. Each bottle contains soft gel capsules for easy intake. One of the best things about Sundown products is that they are all labelled non-GMO.
The B Complex set of vitamins are usually included in most multivitamins you find in pharmacies, but you can also get them as a separate supplement.
Nature's Bounty Super B Complex is one of the bests in the market as it only does not have B vitamins, but also contains folic acid and vitamin C, great for the heart and immune system.
Both calcium and magnesium are recommended to be taken together before bedtime as they both play a role in muscle contraction and relaxation. Deficiency in these two may cause distressing sleep interruptions through the night.
If you feel that you need a supplement containing these two nutrients, we recommend Now Calcium and Magnesium tablets. They are vegan, Kosher certified and soy-free.
Theanine is an amino acid found in tea leaves and some mushrooms. It contains several compounds that help modulate our brain to sleep. It is believed to lower anxiety and promote relaxation.
Nature's Throve L-Theanine is a great choice if you want to experience some calming effect as it promotes relaxation without drowsiness.
One of the symptoms of iron deficiency is exhaustion and sleep disturbance. Low iron levels are believed to be a significant risk factor in having restless leg syndrome which may lead to insomnia.
For the best iron supplement, Nature Made Iron tablets are a great choice. One bottle of it contains tablets equivalent to 325 mg of ferrous sulfate, helping the body make healthy red blood cells.
Melatonin is a hormone naturally created by our body that helps regulate our internal clock, giving us signals when it is time for sleep. Simply, it sets the mood for sleeping.
Our recommended Melatonin supplement would be Natrol Melatonin as its tablets are strawberry-flavored and easy to take, easily dissolving in the mouth.
Tryptophan is an amino acid that promotes sleep and is found in small amounts of protein-packed food. These amino acids can be transformed into other sleep-inducing molecules like serotonin and melatonin.
Horbaach L Tryptophan helps promote restful sleep and acts as a mood-enhancer, creating a positive mood within the body. It is gluten, wheat, soy, milk and lactose free and has no artificial components, very safe for the body to intake.
You might not have heard about this before, but Valerian Root is an ancient herb that has been used to aid in sleep disorders for centuries.
If this is the type of supplement you are looking for, check out Now Valerian Root herbal supplement. Aside from being vegan friendly, it is soy, nut, sugar, egg, dairy, and corn free!
Lastly, who does not know what Vitamin C can do to our bodies? It is essential for cardiovascular health and essential in generating collagen inside our bodies. Vitamin C in general promotes healthy sleeping. Our best Vitamin C supplement recommendation is Nature's Bounty C.