Sleep apnea is a serious sleep disorder that happens when a person's breathing stops repeatedly during sleep. Most people characterize this as snoring but not all snorers have sleep apnea, although it is a symptom. This disorder is common among men over the age of 40 and people suffering from obesity.
There are two types of sleep apnea: obstructive sleep apnea (OSA) and central sleep apnea. OSA, the more common between the two, occurs when the throat muscles collapse or the tongues fall back while sleeping, which results in a blocked airway. The latter involves the brain's failure to send signals for the muscles to breathe involuntarily. Although cases are rare, a third type of sleep apnea is characterized as a combination between the two, also known as complex sleep apnea syndrome.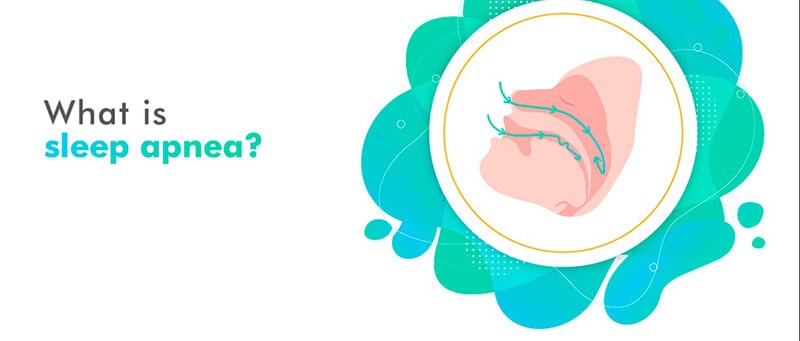 How do I know if I have sleep apnea?
Ask someone to monitor you while you sleep, or keep a recording device on and watch out for the following symptoms:
Snoring
Early morning headaches
Cessation of breathing when asleep (which would be reported by someone else keeping tabs on you as you sleep)
Gasping for air when asleep
Insomnia
Hypersomnia
Awakening with a dry mouth
Frequent irritability
Concentration difficulties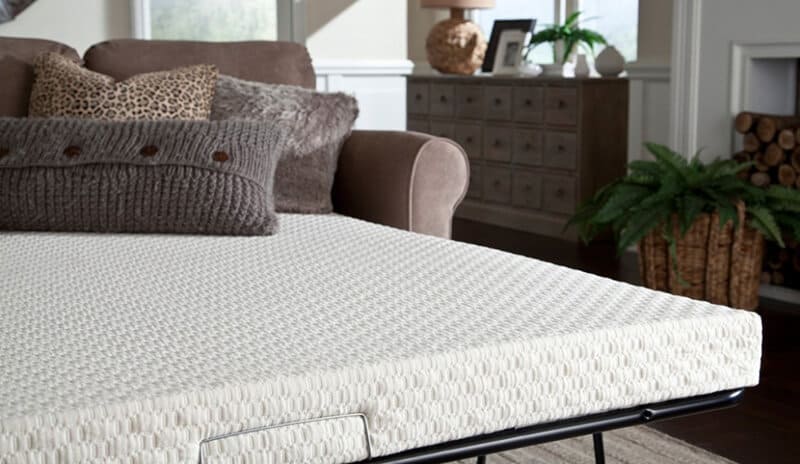 Choosing the right mattress
No matter how many visits to the doctor you make, your sleep apnea will continue to persist if you don't change your mattress. Mattresses have a huge effect on the kind of sleep quality we're getting every night but before you ditch your old mattress for a new one, always consider what type of mattress suits your sleeping position, preferred materials for optimum comfort, and firmness level.
Memory foams are recommended to relieve pressure points and provide contoured support to avoid blocked airways, but one drawback is that of heat retention. Newer memory foams have a cooling effect to prevent this issue, or you can opt to go for a hybrid mattress, a combination of foam layers and innerspring coils that offers both pressure relief and breathability.
Picking the best mattress for sleep apnea based on these criteria might be difficult, considering the plethora of mattresses available in the market. No need to worry though! Here, we have three of our favorite mattresses that are perfect for those who have sleep apnea:
---
2 new from $319.65
Free shipping
as of January 13, 2021 5:50 pm
If you want to have the pressure relieving properties of memory foam without losing the bounce of a spring mattress, why not get the best of both worlds? Choose LUCID 12-Inch Latex Hybrid Mattress and get the body support and comfort you need at the same time. To prevent heat retention, its memory foam is infused with temperature-regulating gel for a cooling effect. The innerspring coils prevents sinking and can support any reasonable amount of weight. LUCID is one of the leading mattress manufacturers that provides high-quality mattresses at an affordable price, so you're guaranteed that every penny spent on this is definitely worth it.
---
6 new from $595.00
Free shipping
as of January 13, 2021 5:50 pm
Are you a back sleeper? Then you'll need a memory foam that provides extra support with no stiffness. For that, the Casper Sleep Element Mattress might be right up your alley. Experience no discomfort because this foam has multiple layers that provide pressure point relief and base support to prevent sagging and sinking. To dissipate heat and avoid waking up drenched in sweat, it has a layer of AirScape perforated foam to increase breathability and air circulation. If Casper has been your go-to for anything mattress-related, then you'll certainly want to switch your old one to this.
---
$1,149.00
$

999.00
in stock
as of January 13, 2021 5:50 pm
Not sure about what firmness level you want? The Layla Sleep Copper Infused Memory Foam Mattress offers two firmness levels for the price of one! It has a medium soft side for side sleepers who prefer a plusher surface, while the firm side is suitable for back sleepers who want better support for their spine.Simply flip the mattress depending on your preferences. Both sides are also infused with copper and Thermo Gel for a superb cooling system to keep the air circulating during sleep. It's a flexible mattress suitable for people with varied sleeping positions, and certainly worth the price as well.
---
The bottom line
Mattresses alone can't cure sleep apnea, but they are beneficial in reducing the symptoms and making your sleep more comfortable every night. Memory foams are highly recommended, but you can also go for a hybrid mattress if you want to retain the bouncy feeling that coil mattresses provide. Just make sure to buy one that offers a cooling effect to prevent heat retention and suits your sleeping position, and you'll see what difference changing your mattress makes.